Alison Banton ( the founder of Brooke and Shoals) has created a fragrance that captures much off her blissful childhood spent in her grandmothers garden collecting flowers.
Elderflower got a modern twist recently as the central flavour in Meghan Markles wedding cake when she married Prince Harry.  The cathartic qualities of Rhubarb have been known for generations and the rose scent has long been associated with love, romance and health.
Take a look at this wonderful video showing where Alisons shop is based
Alison is happiest when she is creative, and it shines through in this unique scent. Brooke & Shoals was launched in 2004, a brand and a gift boutique in Greystones. It grew steadily to become Alison's full-time focus in 2007, when she opened a second, bigger store in Dundrum Town Centre.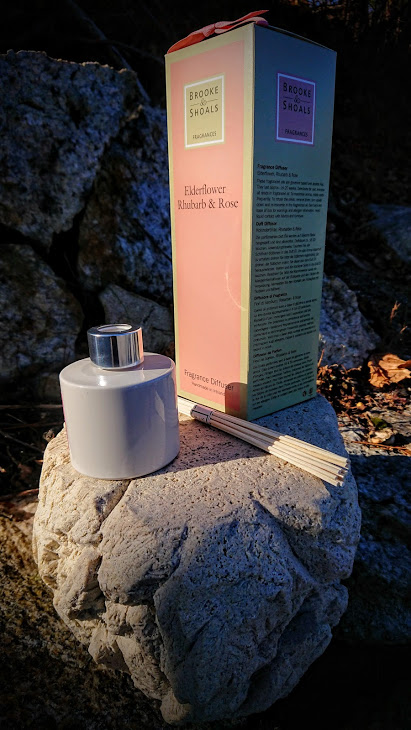 Fragrance Details:
This fragrance diffuser combines the delicate aroma of sweet tangy elderflower with notes of freshly picked rhubarb and heady rose petals to create a potager garden blend that is enchanting.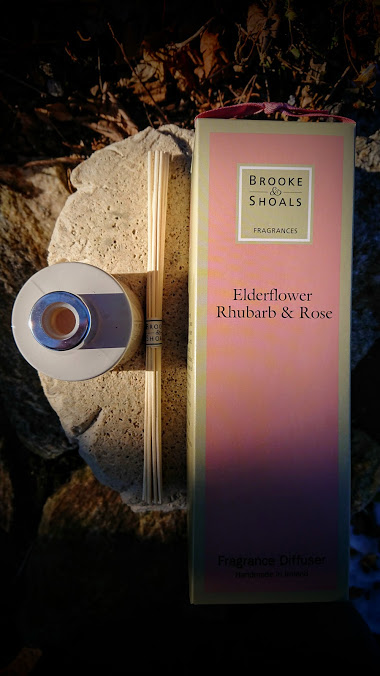 Fragrance Mood: Enchanting.
Product Details:
Net weight 120ml /4floz
Made in Ireland using an alcohol-free glycerine base
Contains high quality fragrance & essential oils
Includes natural rattan reed sticks
Lasts approximately 4 – 5 months