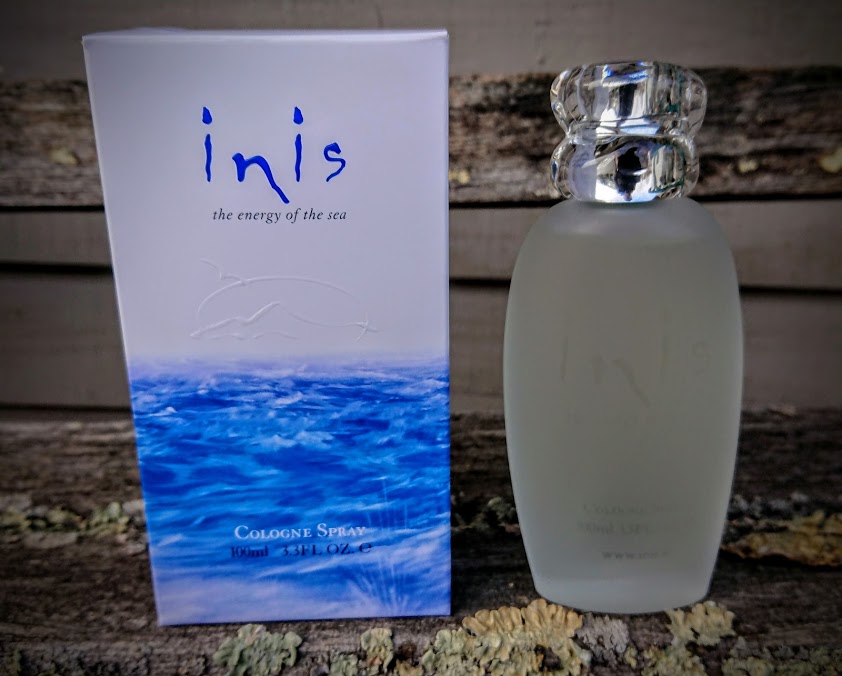 A sparkling, clean unisex fragrance that captures the coolness, clarity and purity of the ocean, Inis the Energy of the Sea is a favorite around the world. Inspired by the beauty and energy of the wild western coast of Ireland, Inis (the word means 'island' in Irish) instantly refreshes and brings a happy feeling.
"Fresh, clean and energizing, top notes of lemon and marine bring a fresh feeling, like sunshine on your face, heart notes of lily of the valley are like a soft summer breeze on your body, while base notes of sandalwood and clove give an earthy warmth like sand between your toes"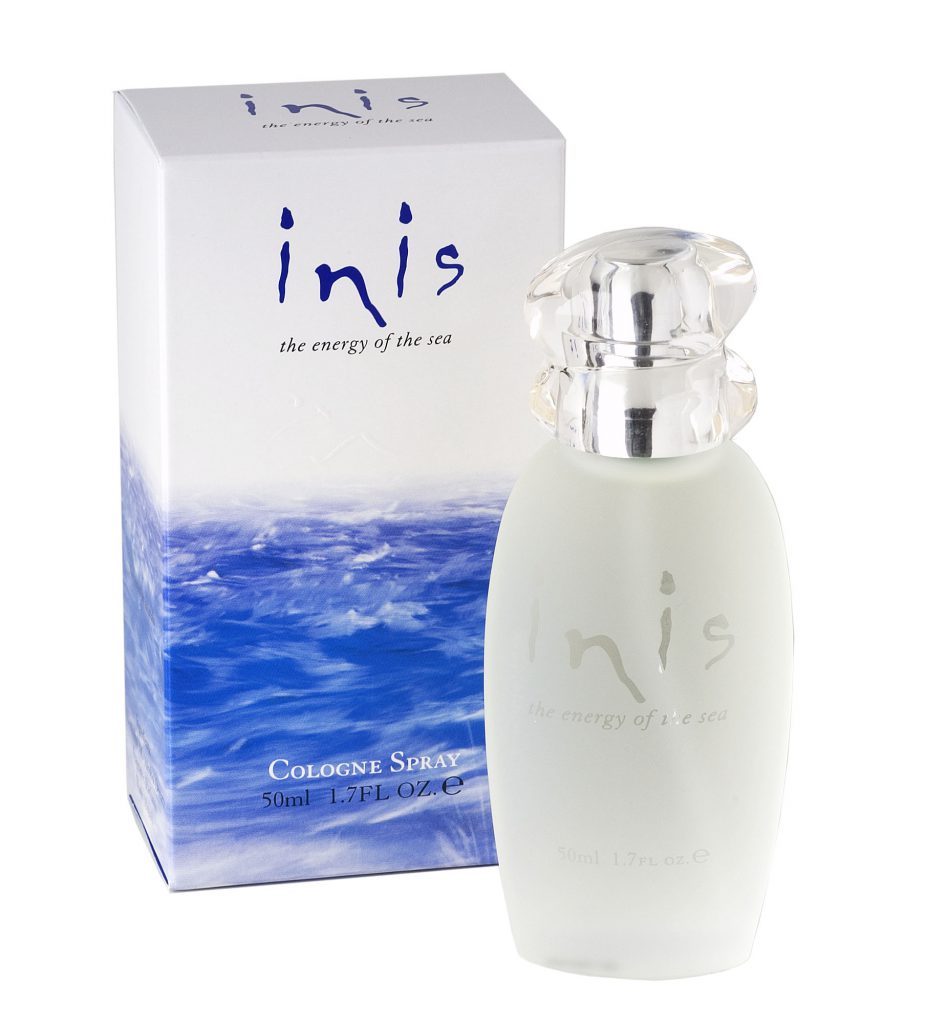 In this blog we explore what makes this unisex perfume so popular at our store, and the origins of the scent itself, its inspiration from the gorgeous County Wicklow from Ireland and how a small company working from a converted barn near the beach in Ireland came to create one of the most popular Irish Perfumes in the world.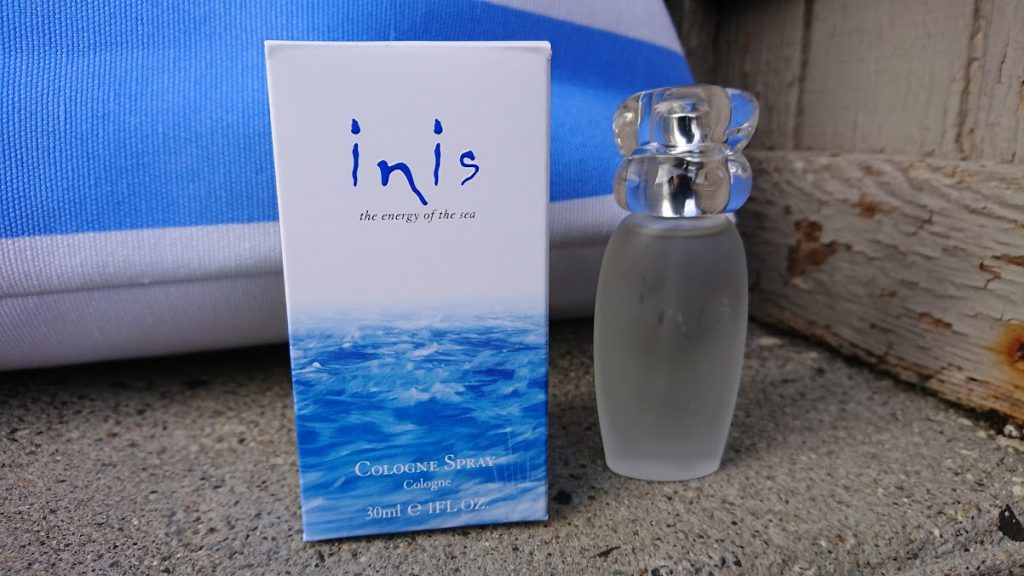 County Wicklow – Where it all Started
For over thirty years, the company Fragrances of Ireland have been creating perfumes and toiletries inspired by the magic, beauty and nature of Ireland. Independent and passionate, they operate from a converted farmhouse in County Wicklow.
Thier signature scent – Inis the Energy of the Sea – was inspired at Roundstone Beach on the western coast of Ireland. Inis is the Irish word for 'island'. A truly unique, discovery fragrance – people say the scent of Inis makes them feel close to the sea, no matter where they are.
Inis Perfume – The Bottle and the Fragrance
We take a closer look here in a video we recorded recently.
Inis Cologne is still an Irish best seller 10 years after it's launch. From Fragrances of Ireland, Inis is inspired by the energy and purity of the sea, the wild Atlantic of Ireland's west coast. Notes of citrus, lily of the valley, sandalwood and oak moss, to name but a few, combine to give a cool seductive scent. Beautifully presented in a frosted bottle with a specially sculpted cap by Ateliiers Dinand of Paris, it's suitable for both men and women. The perfect Irish gift for her or him.
A complimentary range of products with one famous scent
The Energy of the Sea scent can also be found in its body lotion, hand lotion, and hand wash. If you'd like to bring the sea into your home, try the home diffuser or new Energy of the Sea candles. The Fragrances of Ireland and Garden of Ireland products have become instant classics in their own right as well with rich lavishing vegetable oil bar soaps in scents like Sweet Lavender and Morning Rose.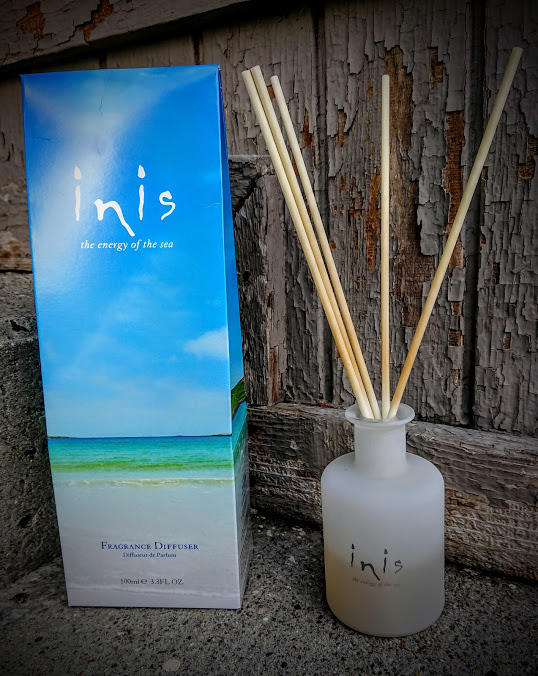 Questions and Answers from customers
Q. How many men out there are wearing this cologne and loving it? Thinking of getting it for my son….
I have been wearing it for 6 months now and everyone comments how nice and subtle it is. I recommend this to anyone trying a new cologne..I love it.
By yartox on December 5, 2017
I buy this fragrance for my husband and he loves it!
By AmazonCustomer on December 17, 2018
I'm not a man but I get compliments from men and women alike. I am very sensitive to fragrances and when I came upon this about 8 years ago during a home shopping shows month of March Irish products show I ordered it and I have never worn anything else since. It's unisex and it's light, fresh and wonderful.

By OnlineShopper on December 5, 2017
I received this cologne from a friend of mine and it was an instant hit with everyone, men included, that loved how clean and fresh it smells! I get tons of compliments everywhere I go. I love it and I'm a huge Issey Miyaki cologne lover!
By Customer on December 5, 2017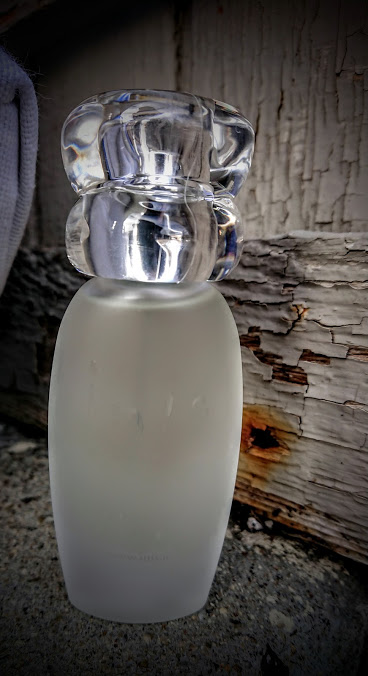 Q. How long does the scent last ?

A. all day and smells awesome like you just stepped of a spa . Lov it
By patsy on February 12, 2016
My daughter has worn this fragrance for the second year in a row and I see her at the end of workdays – and I still catch the fresh scent
By Pen Name on February 5, 2016
I believe it depends on the person, just like all fragrances smell different on different people, Inis on me lasts all day, i get a lot of complements from women that like it & want to buy it for their husbands. I gave my granddaughters boyfriend one for Christmas & my granddaughter says it smells like the ocean, i said thats what it supposed to smell like, lol. I am 65 & always lived by the ocean. Even my nieces want to know why i always smell good. Once a day unless i'm going out at night.
By Al Gill on February 9, 2016
The scent of Inis lasts fifteen minutes for the one I purchased through Amazon and that required at least two heavy applications. For the one that I purchased at a local perfume merchant, about four – six hours. Inis is lovely and I have been using it for years. I usually get a lot of compliments from women.
By commerce555 on February 5, 2016
This is an amazing sent! My gal is Irish & I don't know how it works with anyone else's chemistry. However, what i can tell you is when she puts it on in the morning and leaves for work, it drives me absolutely wild! And it last all day and well into the evening. I love being able to still smell it on her.
By T. on February 5, 2016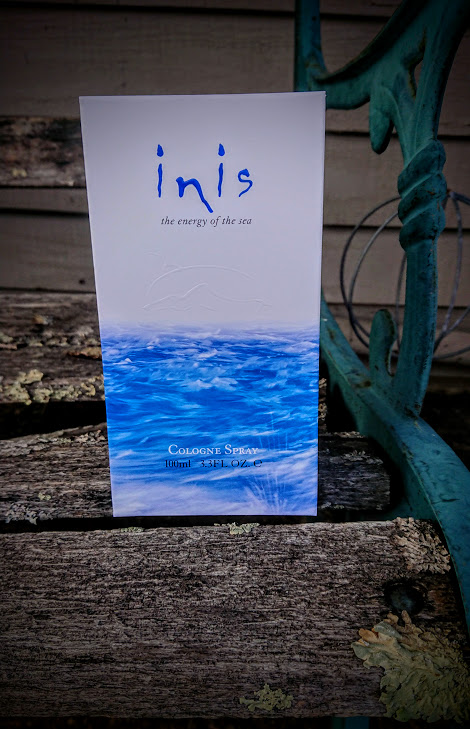 Q.Is this for a Woman ?
They say it is for male or female, I found it to be very strong. It actually smelled better if I sprayed some on before I took a shower to tone it down a bit.
By Dedra McCallister on May 15, 2018
Its unisex
By Anon on May 15, 2018
It's actually for both men and women
By Peggy Hovis on May 22, 2018
I found this fragrance and it smells exactly like my old perfume that was Caroline Herrera. I have yet to find the cologne for women (CH) anywhere. They still sell the CH for men, but I couldn't find the women's fragrance anywhere.
By gmbrown on October 17, 2018
Absolutely yes! Plus, I receive compliments all the time from both men and women.. It is now my "go to" fragrance. I love it!
By Shirley Brough on May 15, 2018
I would consider this a scent for women. However, it is not a flowery or truly feminine scent so I suppose it could be consider "unisex" for some.
By Donna L. Dalton on May 15, 2018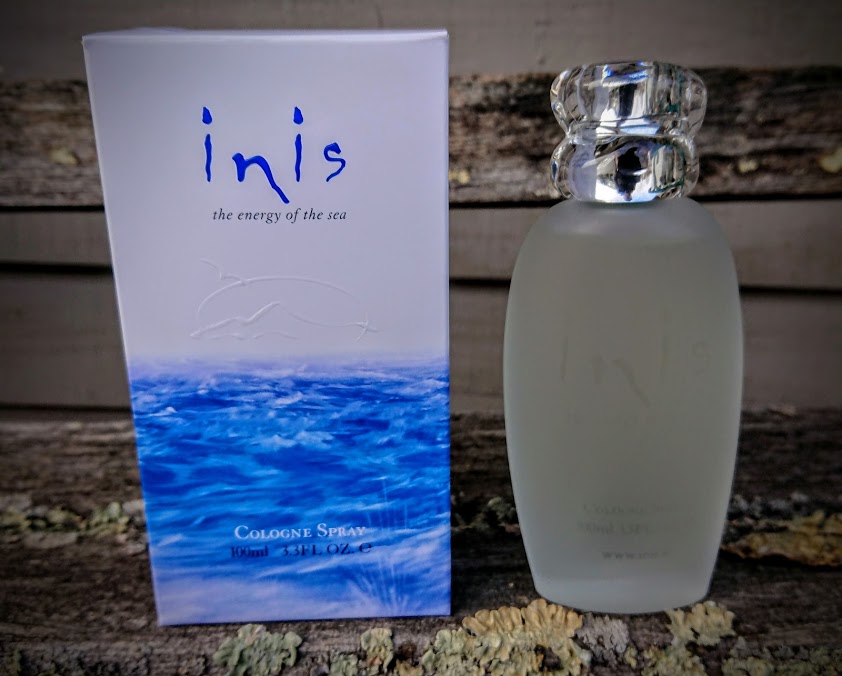 Q. Is this for a man or woman ?
A. Awesome for both!

Anon May 25, 2017
---
Both. It's actually unisex. I'm a female & I wear it. I love how smells.
Christina K. · May 24, 2017
---
Unisex
Lulu · May 24, 2017
---
It can be for either. It's a soft fresh scent, not flowery.
Tink61 · May 24, 2017
---
I have heard both but I feel it is more for women. It is one of my favorites.
michele l palumbo · May 25, 2017
---
Inis is marketed to both men and women, however the overwhelming majority of our customers who buy it are women. It is probably the most popular fragrance made on the island of Ireland.

Anon May 30, 2017
---
It is a clean fragrance a man could probably wear it but I would lean towards more for a woman
fitlady · May 24, 2017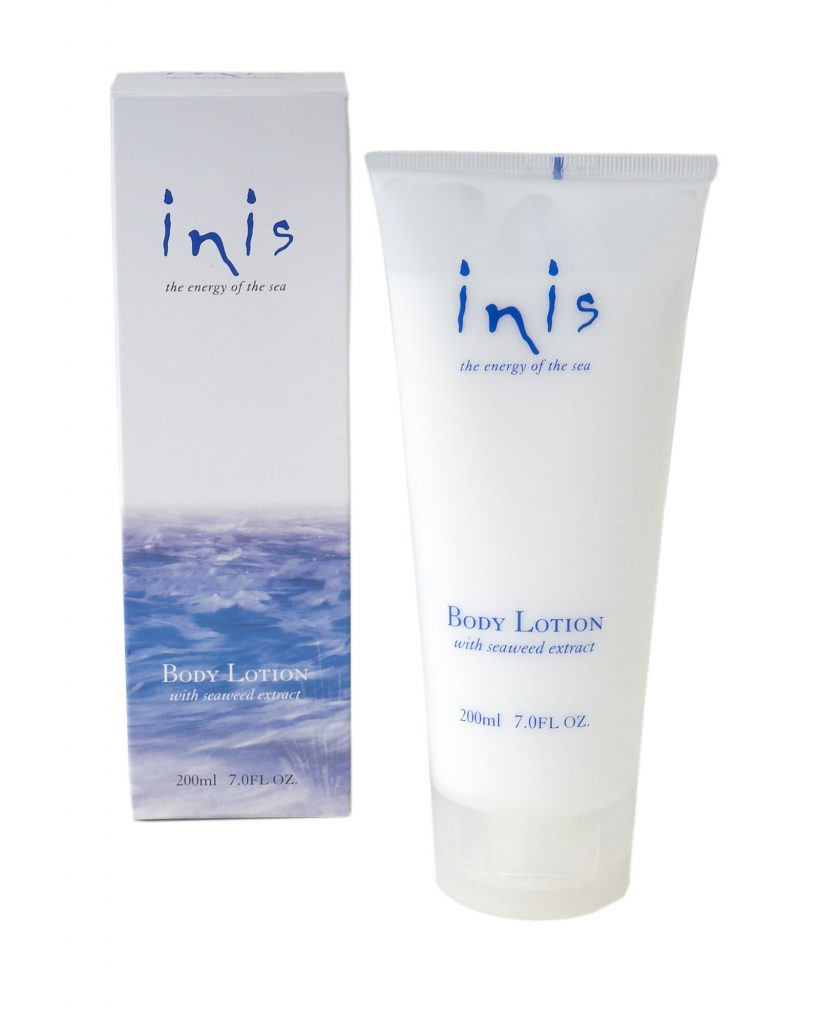 About the Inis Perfume
3.3-ounce cologne spray, unisex
Ocean-fresh fragrance with sparkling sicilian lemon and marine, refreshing lily of the valley, and base notes of sandalwood and clove
In the inis signature frosted bottle with a cap reminiscent of beach glass pebbles
Authentic Irish, made in Ireland
Never tested on animals
Want to Buy it ?
I'm sure you can see now why this perfume is so popular here in the USA. If you want to explore the range more and have any of the gifts mentioned delivered fast and free in the USA with the lowest online price simply click here.