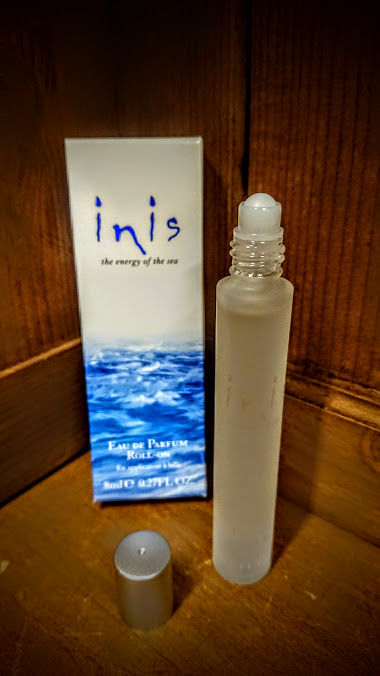 This Inis The Energy of the Sea Roll On is great way to carry a small amount of their famous perfume with you when you travel abroad and through airport security.
The company has been making this unique fragrance for thirty years from their converted barn in County Wicklow in Ireland. The fragrance is a unisex one and is exclusively made in Ireland too.
County Wicklow is a region south of Dublin in the east of Ireland. It's known for its namesake mountains, Irish Sea coastline, country estates and the Wicklow Way. The 129km walking trail traverses the county, passing through Wicklow Mountains National Park. Within the park are glacial lakes, rivers and Glendalough, the remains of an early-medieval monastic settlement in a forested valley.
The Inis Energy of the Sea fragrance is crafted to remind you of the local scenic beaches in County Wicklow in Ireland . It is presented in their signature frosted bottle in a more concentrated formula so a little goes a long way with this unisex fragrance.
Inis the Energy of the Sea. The fresh scent of Inis energizes and makes you feel close to the sea – no matter where you are. A sparkling, clean unisex fragrance that captures the coolness, clarity and purity of the ocean, Inis the Energy of the Sea is a favorite around the world.