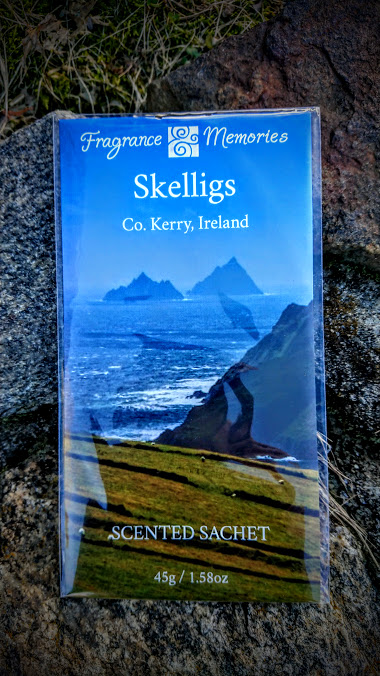 8 Miles off the County Kerry Irish coast lies two crags called Skellig Michael. The gaelic word Skellig means 'splinter or stone' and its named after the archangel Michael who appeared near there to banish serpents into the sea.
Skellig Michael's monastic remains can be approached by a number of narrow and steep flights of stone steps which ascend from three landing points. The island became a UNESCOWorld Heritage Site in 1996. Because of the often difficult crossing from the mainland and the exposed nature of the small landing spot, the island is only accessible to the public during the summer months. This unique location was also used more recently in a Star Wars film for the retreat of an older Luke Skywalker.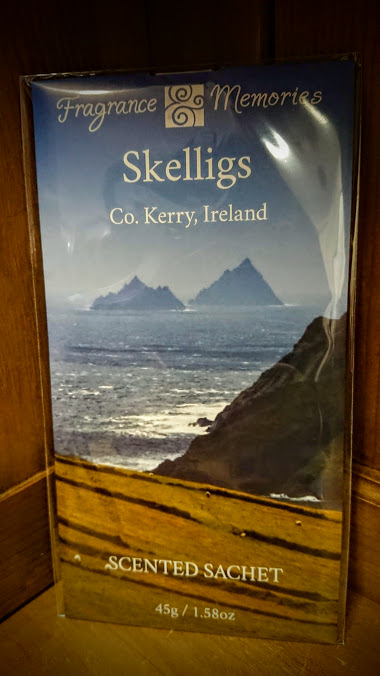 The Founder of Fragrance and Memories Alison Banton became captivated by the alchemy of fragrance at a very early age. Guided by her wonderful Aunt Mollie she created her own 'scents' using carefully selected blooms from her aunt's circular rose garden in Ireland. With the assistance of the mystical 'babbling brook and the whispering shoals', (along with a little help from Aunt Mollie!) the blend would magically be transformed overnight into a wonderfully fragrant mixture that was presented to the enchanted little girl. This experience ignited a life-long passion in Alison and as an adult she began her journey into the world of perfumery, studying in the French town of Grasse.