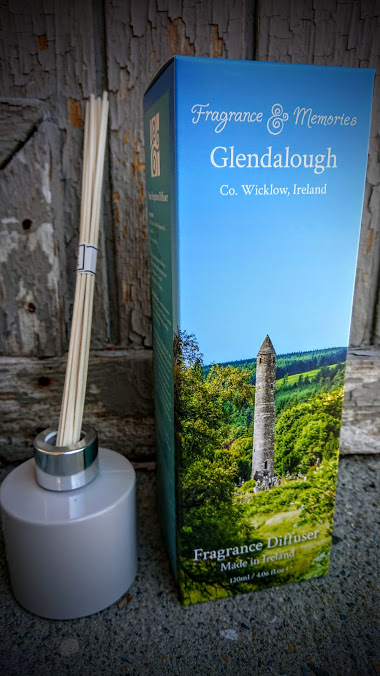 Glendalough is a magical place in Ireland. With sweeping hills and a quiet ancient monastery it embodies everything we love about a peaceful spring day in Ireland.
Glendalough means a settlement between two lakes. The fragrance diffuser is crafted to encapsulate all the elements of this region.
Inspired by walks through the hallowed grounds of a 6th century monastery in Glendalough, Co. Wicklow, this bespoke fragrance combines leafy green fragrance notes with sweet woodland florals, resting on a soft earthy base evoking the vibrancy of the lush green Glendalough forest, glistening after an April shower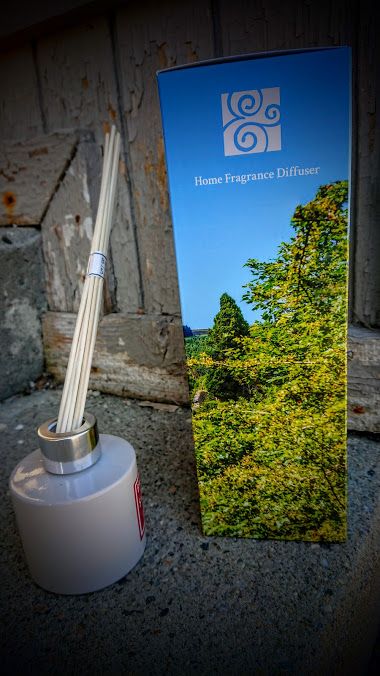 The monastery at Glendalough was founded in the 6th Century by Irish St Kevin.

Glendalough, or the Glen of two Lakes, is one of the most important sites of monastic ruins in Ireland. Before the arrival of St. Kevin this glen would have been desolate and remote, and would have been ideal for a secluded retreat.  Glendalough, with its seven churches, became one of the chief pilgrimage destinations in Ireland.
This Reed Fragrance Diffuser will last up to 5 months and fill your home with all the magic of Ireland and this unique historical place. Made in Ireland using an alcohol-free glycerine base and contains high quality fragrance & essential oils. Includes natural rattan reed sticks
You can buy here for the LOWEST ONLINE USA PRICE with FREE and FAST shipping by clicking on this link.