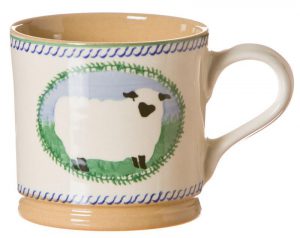 We've blogged before about Nicholas and his lovely wife and their hand made mugs. Its one of our little indulgences at the celtic croft store that we actually drink tea from them while we manage the store all day.
Its hard to define but there is something wonderful about a mug in your hands that you know was crafted by hand with care and attention by Nicholas on his potters wheel in Ireland.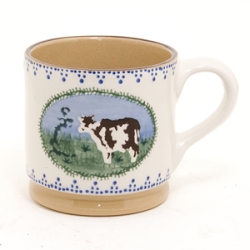 After traditional glazing Nicholas then passes each mug to his wife who uses an old and traditional technique to apply the farmyard animals and prints to the mugs. The husband and wife team only release one new design a year so all of the items are hugely sought after !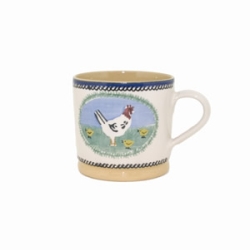 These are the perfect mugs for your family kitchen or as a lovely gift from the Emerald Isle for the Holiday Season.