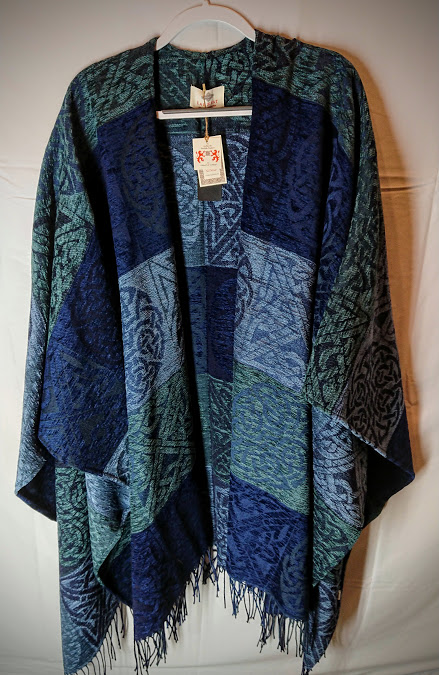 These exquisite Ruanas are a type of Shawl or Poncho handmade in the Scottish Borders by a family owned business on traditional Jaquard Looms.
About Calzeat
Founded in 1974 this family owned business uses Jacquard looms to create these Ruanas. They are made from a blend of Chenille and Pure New Wool. The company started out simply supplying ties for men but are now world renowned for their opulent throws, scarves and shawls with traditional celtic designs on them. They also have 5 stores in Scotland.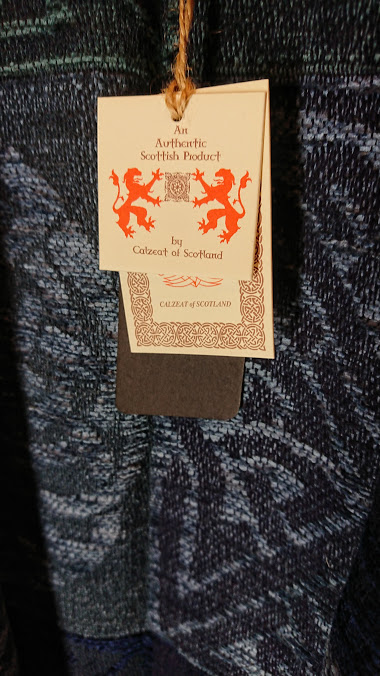 The Rugged and Magical Scottish Borders
The Scottish Borders has it all from rolling hills and open countryside in the west to the gentle valleys and picturesque Berwickshire coastline in the east. The region is defined as much by the landscape as it is by its spellbinding abbeys, awe-inspiring stately homes and castles, and the time-honoured and truly unique Common Ridings. It's really no surprise that these lands inspired the works of literary greats like Sir Walter Scott and John Buchan. The Celtic Artifacts left behind in various forms have been the inspiration for the celtic designs on the Ruanas and the colors are selected to reflect the history, landscape and rocks of this ancient land.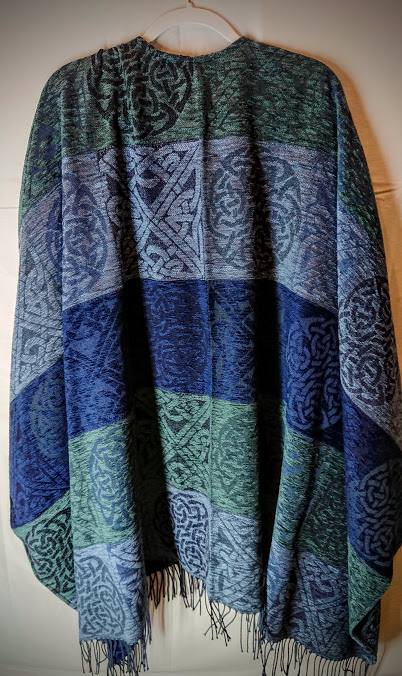 Chenille and Fine New Wool
According to textile historians, chenille-type yarn is a recent invention, dating to the 18th century and believed to have originated in France. The original technique involved weaving a "leno" fabric and then cutting the fabric into strips to make the chenille yarn.
Alexander Buchanan, a foreman in a Paisley fabric mill, is credited with introducing chenille fabric to Scotland in the 1830s. Here he developed a way to weave fuzzy shawls. Tufts of colored wool were woven together into a blanket that was then cut into strips. They were treated by heating rollers in order to create the frizz. This resulted in a very soft, fuzzy fabric named chenille.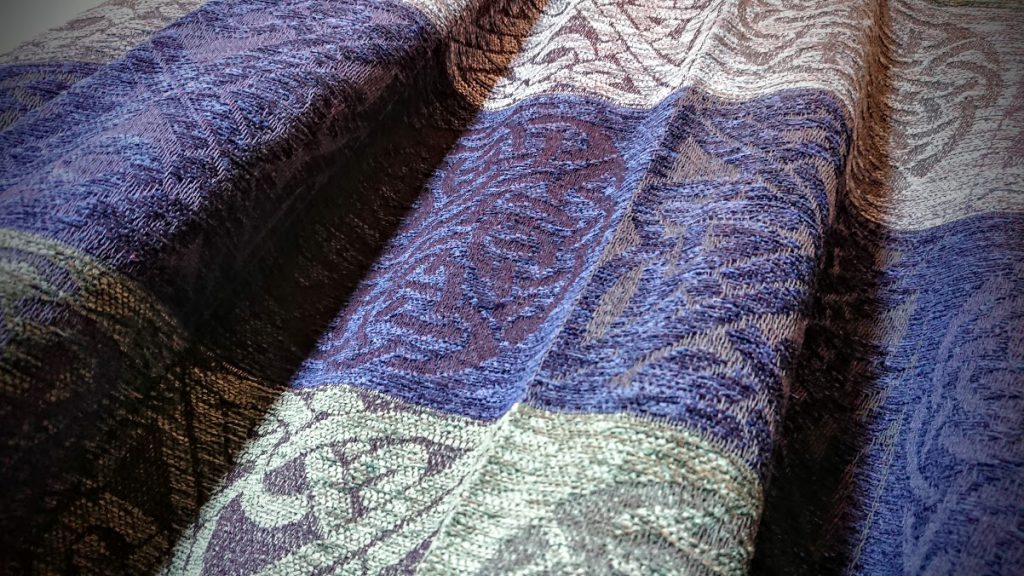 Celtic Knot Designs Sumptuous Colors
Celtic Knots are a variety of knots and stylizedgraphical representations of knots used for decoration, used extensively in the Celtic style of Insular art. These knots are most known for their adaptation for use in the ornamentationof Christian monuments and manuscripts, such as the 8th-century St. Teilo Gospels, the Book of Kells and the Lindisfarne Gospels. Most are endless knots, and many are varieties of basket weave knots.
Click here to buy The Calzeat Ruana from our store for the Lowest Online USA Price with fast and free shipping