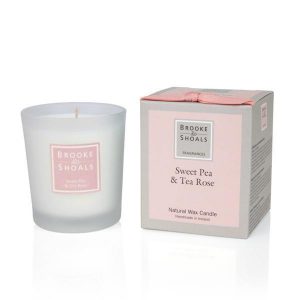 We are hugely excited to finally have these wonderful scented candles in stock in the croft. We've put them out the back in our shelves and they have filled the whole shop with their wonderful fragrance even without having the candles lit.
These candles are a super gift from the Emerald Isle for the holiday season. They are made from all natural hand poured wax from Ireland and are scented with fragrance and essential oils.
These candles have a lead free cotton wick and we have found the 6.5oz candles last for about 45 hours of burn time when we have them lit in the croft.
We think these candles are perfect to bring that little bit of celtic magic into your home, or as a perfect gift too.