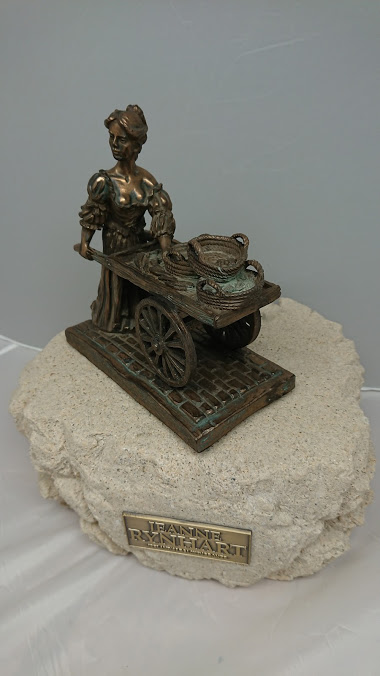 Its not often you get to actually buy something from a famous artist. Jeanne Rynhart has been hand making bronze sculptures since the 1980s and many of her most iconic statues can be found in Dublin in Ireland, most famous of which is Molly Malone…. A Life sized Bronze Statue that Jeanne made that is now a major tourist attraction.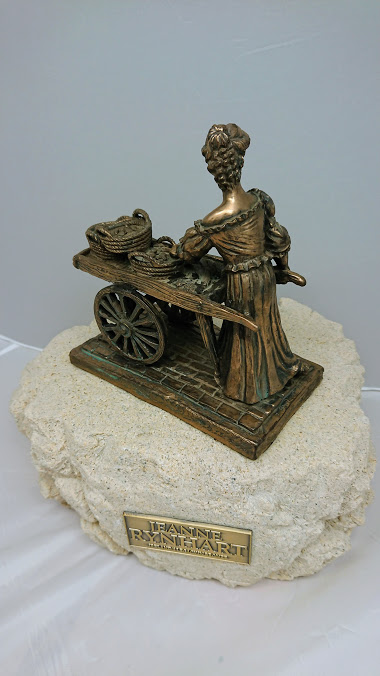 Molly Malone" (also known as "Cockles and Mussels" or "In Dublin's Fair City") is a popular song set in Dublin, Ireland, which has become the unofficial anthem of Dublin.
The Molly Malone statue in Grafton Street was unveiled by then Lord Mayor of Dublin, Alderman Ben Briscoe, during the 1988 Dublin Millennium celebrations, when 13 June was declared to be Molly Malone Day. The statue was presented to the city by Jury's Hotel Group to mark the Millennium.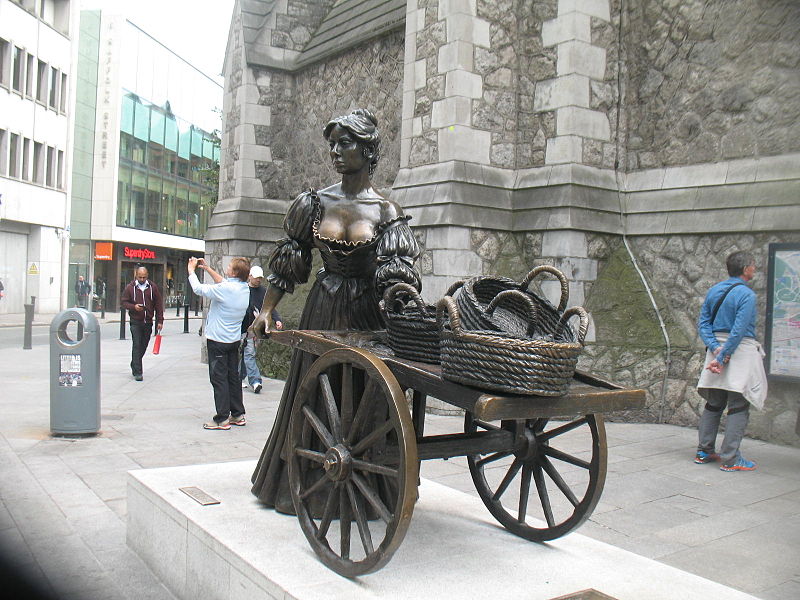 On 18 July 2014, the statue was relocated to Suffolk Street, in front of the Tourist Information Office, to make way for Luas track-laying work to be completed at the old location. Due to the increase in tourist foot traffic, and a common penchant for being "handsy", the statue has been groped often enough that the bronze hue has begun to wear off on the bosom.
What we love about all of this is that the smaller limited edition bronze sculptures that are replicas of Molly are also made by Jeanne as well. This makes them uniquely authentic.
The chorus of Mollys song sum this sculpture best
Like a bird I could sing,In the month of the spring,But it's now no such thing,I'm quite bothered and dead,Och I'll roar and I'll groan,My sweet Molly Malone,Till I'm bone of your bone,And asleep in your bed
Click here for the LOWEST ONLINE USA PRICE including FAST and FREE online shipping .