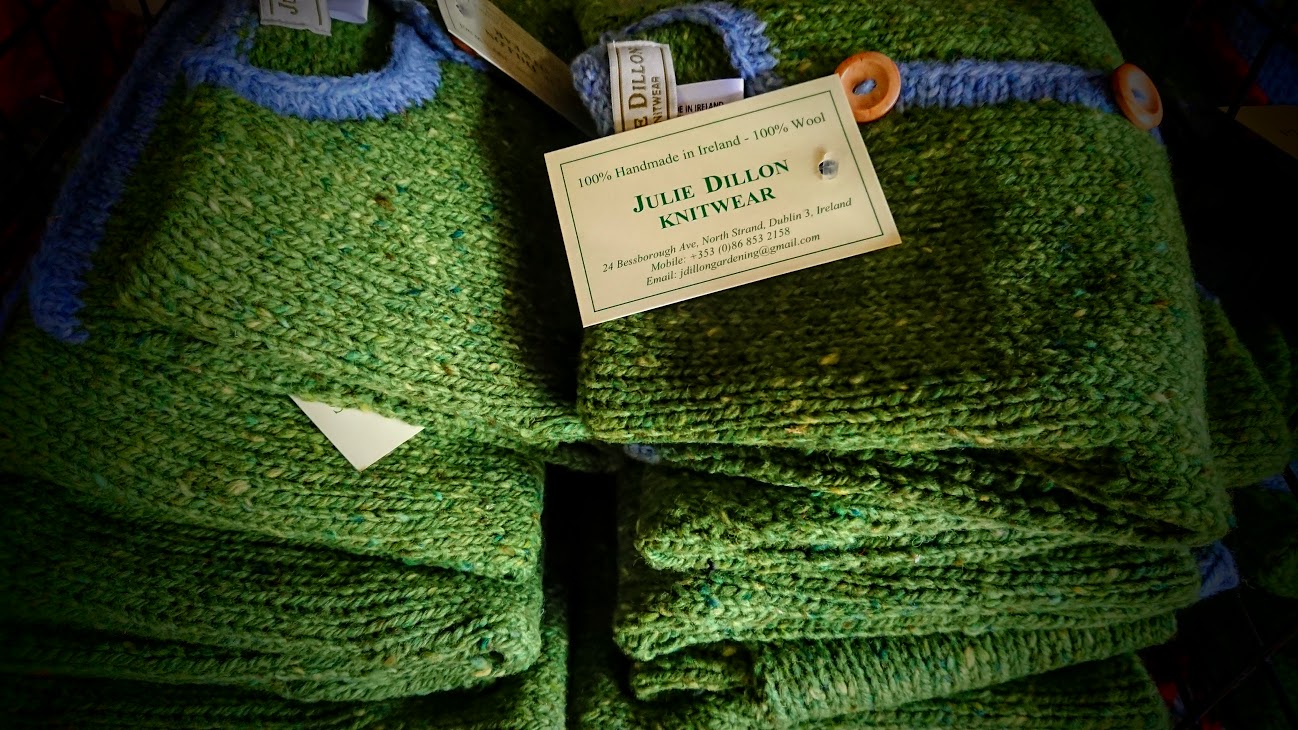 Jumpers , Cardigans and Waistcoats from newborn to age 5. These are the perfect family gifts for the little leanbh in your life !
Around the time we started our lovely croft store a certain charming lady from Dublin in Ireland called Julie Ditton started making gorgeous childrens knitwear and when we first saw these we instantly fell in love.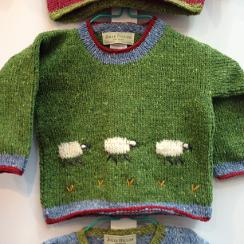 There is something about the bold elementary school colours she uses, combined with strong motifs such as animals or flowers that makes us smile every time we bring her clothing over to the USA.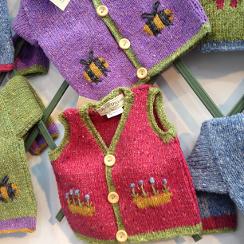 The moment you pick these up its obvious that these are handmade in Dublin. In a world of mass produced sweatshop corporate clothes you can tell the moment you feel the soft wool against your hands that this is something special.  One of the 'magic' elements in all the things we stock in the Celtic Croft is the feeling certain things gives us that takes us straight back to our ancestral home. Sometimes its hard to define quite what that charm or magic is, but with Julies knitwear its obvious.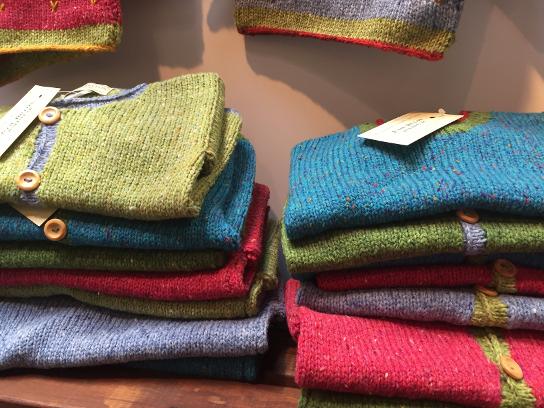 With Julie Dillon its the fact that her range of Jumpers, Cardigans and Waistcoats remind us so much of the knitwear our Grandmother 'Nanny Kathleen' used to knit for us. Its not just that it reminds us of our childhood, holding these garments takes us back to all those times that our family got together, the Christmases by the fire , the birthdays and the christenings. You can almost smell the waft of pipes and whisky as you hold these garments in your hands.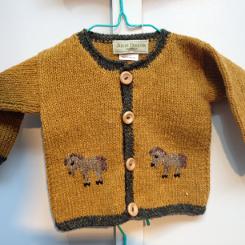 The 100% Irish wool is sourced locally from County Donegal and almost every single item she makes…..is made by Julie. If you search enough online you'll find her website, but like many of the truely magical Celtic things she doesn't even sell her clothing online.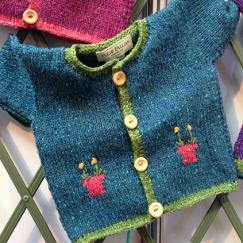 We adore her bright and bold childrenswear and take great pride shipping her individually made clothes to the USA.
Find out more about these delightful clothing line in our online shop with free shipping throughout the USA by clicking below