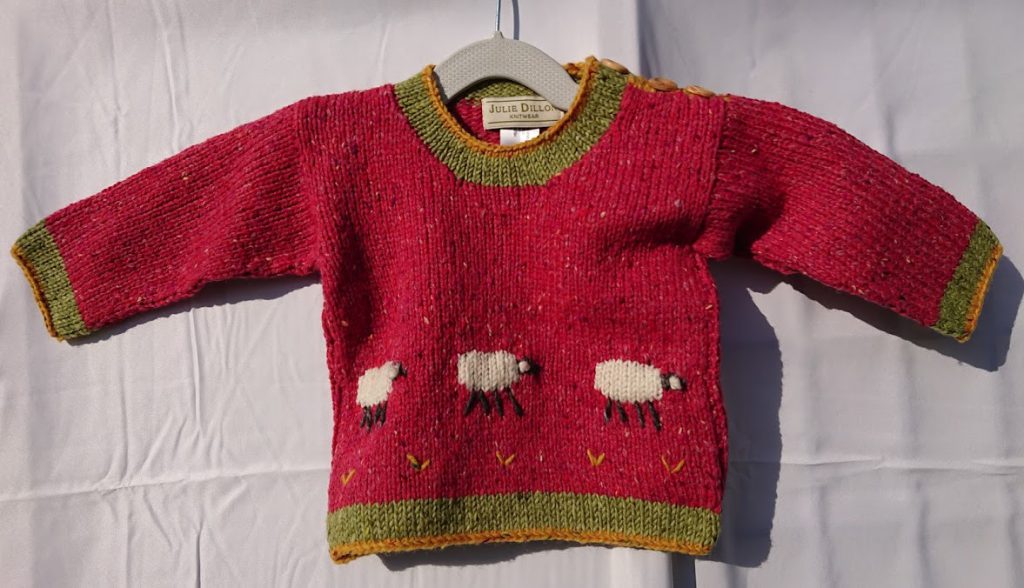 There is something magical about Julie Dillons knitted kids sweaters. When you look up close its the little details and overall 'fee' of them that remind us so much of the childhood sweaters our gran used to knit for us.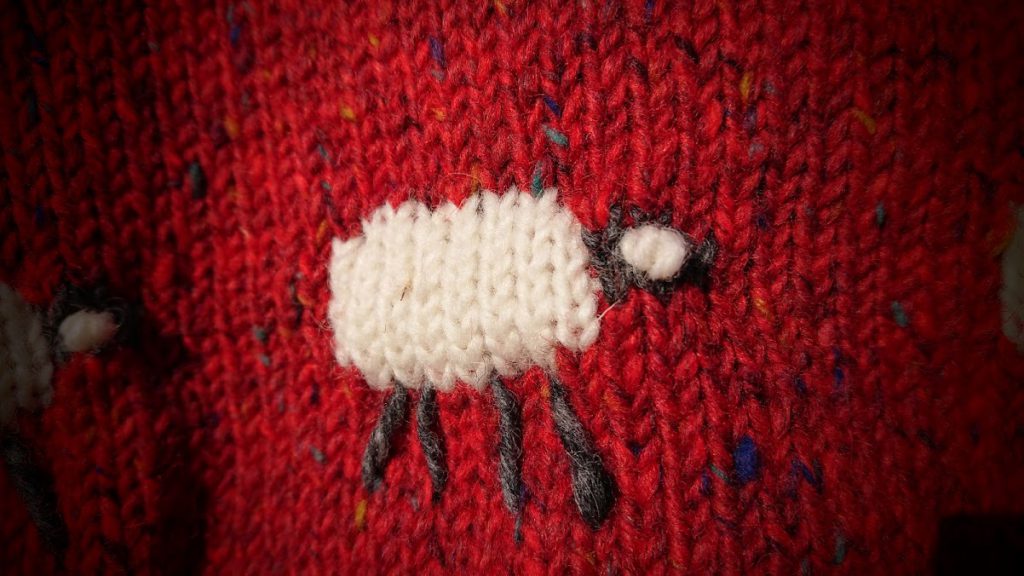 That's because every single kids sweater is hand knitted by Julie herself on her own loom in Ireland.  She only uses 100% kilcarra Wool with vibrant colours and fun motifs like little sheep or pigs on the garments.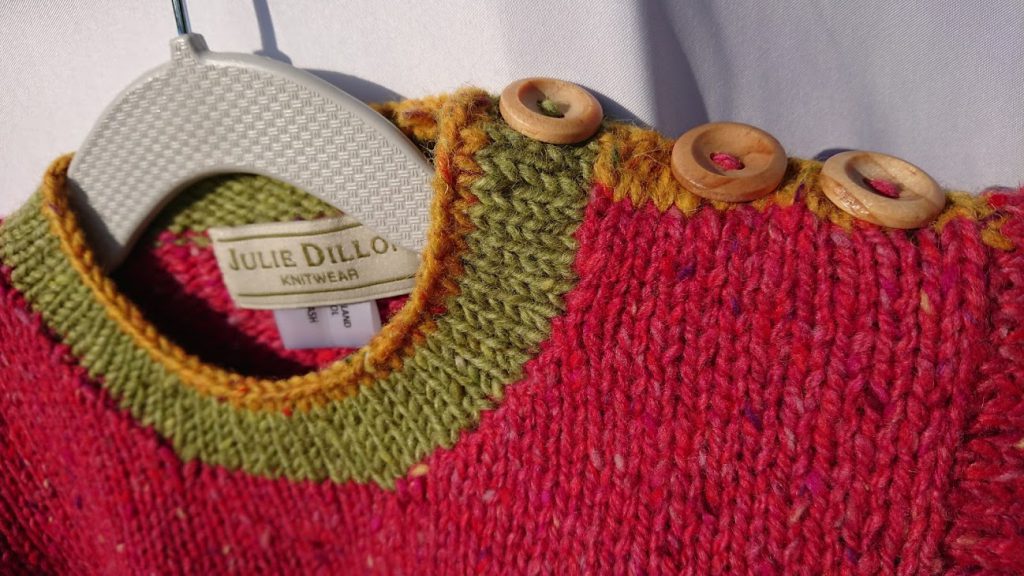 Julie has a range of jumpers, sweaters and cardigans suitable for newborns to age 5. She sources all of her wool from County Donegal and the wool is heavily sought after and considered very warm by the local fisherman.
Take a look at this gorgeous video to show you famous Dublin where Julie lives and where these sweaters are handmade.
Julie started her knitwear business over 20 years ago.  Julie is also a very experienced gardener and spends her time either knitting or gardening – a good combination for Irish weather!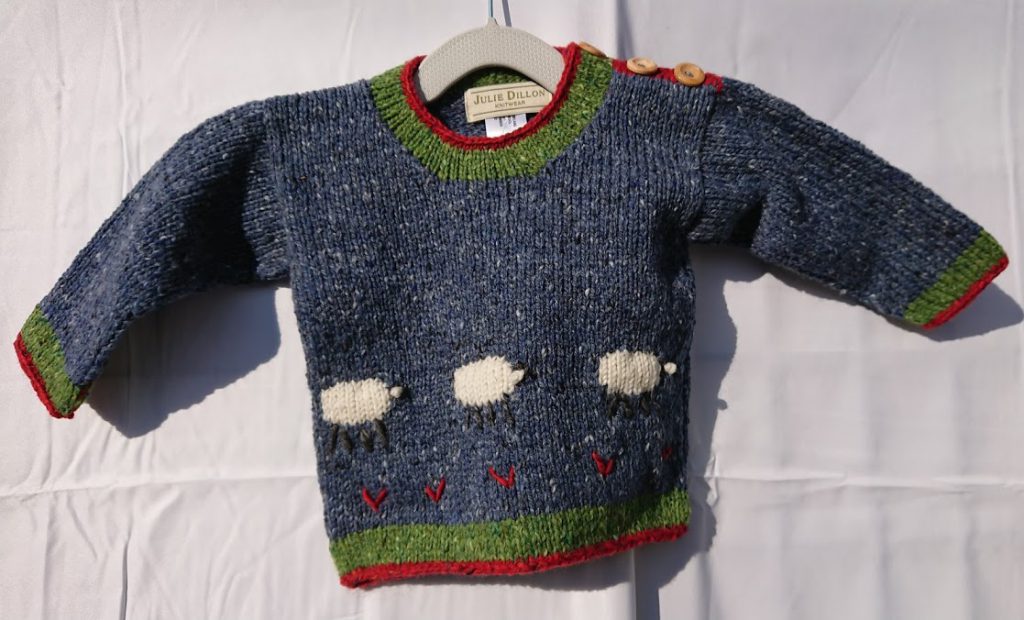 We adore the whole range of colours ( and animal motifs!) we have in store. You can find out more about our range, with the lowest USA online prices and fast and free shipping from the link below.