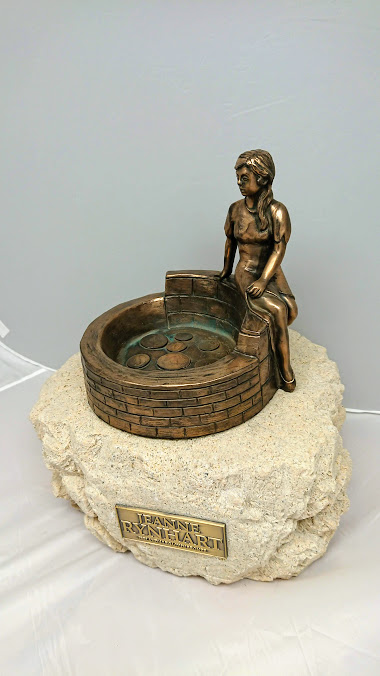 Its not often you can get the chance to own a sculpture from a famous artist. Jeanne Rynhart is famous for a number of iconic sculptures in the streets of Dublin, and this lovely bronze sculpture featuring a lady at a wishing well is hand crafted by her and her family in Ireland.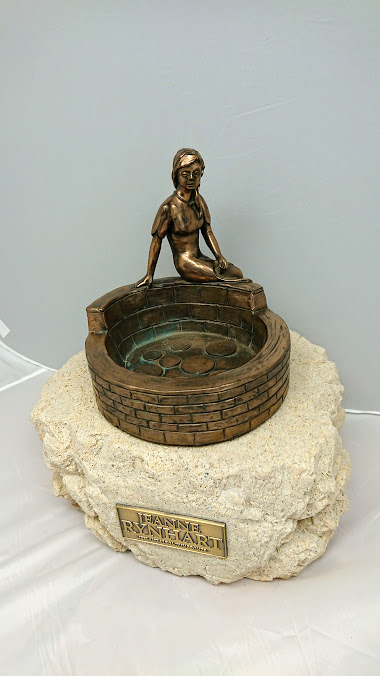 Jeanne Rynhart
Jeanne Rynhart started her business in 1981 and is well known for such iconic public sculpture as Molly Malone, Annie Moore and the Rose of Tralee continues to enjoy success today through expansion and adaptation, plus the fact that the product is 100% hand made in Ireland. In 1994 Audrey Rynhart joined her mother and now she and her husband Les Elliott run the business from their studio in Glengarriff, West Cork, one of Ireland's most popular holiday destinations.
Bronze Sculpting
Each piece, from the famous Molly Malone statue in Dublin down to smaller bas relief, is individually hand made. When happy with the modelling, a mould is made and production begins in bronze plate (cold cast bronze) or smelt bronze (for gallery work/one off public sculpture and private commissions). Finally the pieces are hand polished and finishing touches added.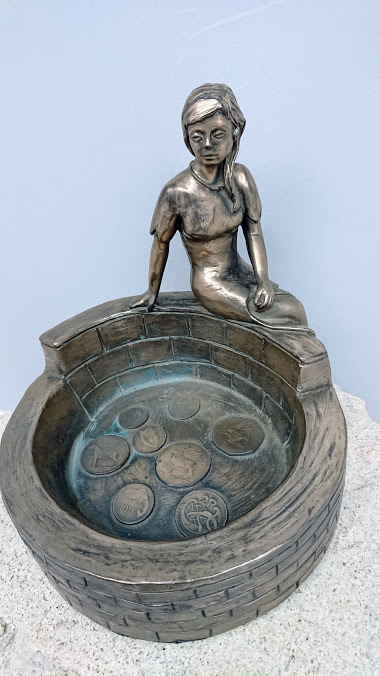 A Rynhart Bronze is the perfect gift for any occasion, either to mark an important event or to buy for yourself or for a loved one. In particular what we love about this sculpture is the feature of the genuine looking celtic coins in the wishing well itself.