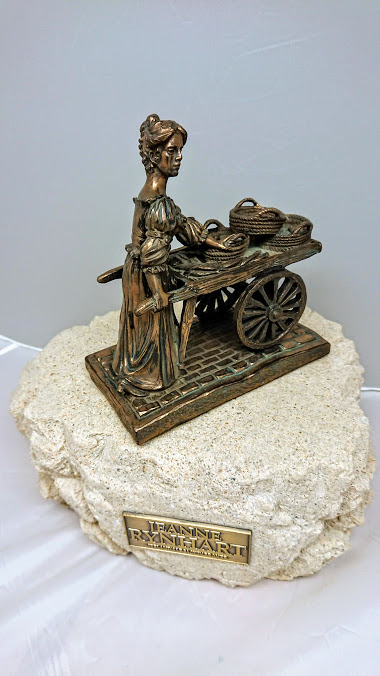 "Molly Malone" (also known as "Cockles and Mussels" or "In Dublin's Fair City") is a popular song set in Dublin, Ireland, which has become the unofficial anthem of Dublin.
The Molly Malone statue in Grafton Street was unveiled by then Lord Mayor of Dublin, Alderman Ben Briscoe, during the 1988 Dublin Millennium celebrations, when 13 June was declared to be Molly Malone Day. The statue was presented to the city by Jury's Hotel Group to mark the Millennium.
On 18 July 2014, the statue was relocated to Suffolk Street, in front of the Tourist Information Office, to make way for Luas track-laying work to be completed at the old location. Due to the increase in tourist foot traffic, and a common penchant for being "handsy", the statue has been groped often enough that the bronze hue has begun to wear off on the bosom.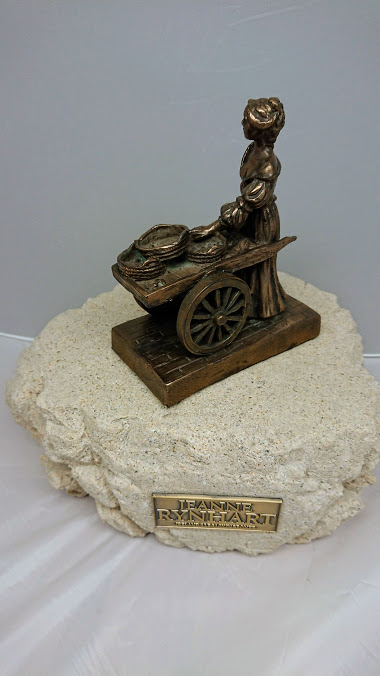 Rynhart Fine Art Bronze sculptures are known and admired the world over as the ideal Irish gift. The company, started by Jeanne Rynhart, in 1981 and well known for such iconic public sculpture as Molly Malone, Annie Moore and the Rose of Tralee continues to enjoy success today through expansion and adaptation, plus the fact that the product is 100% hand made in Ireland. In 1994 Audrey Rynhart joined her mother and now she and her husband Les Elliott run the business from their studio in Glengarriff, West Cork, one of Ireland's most popular holiday destinations.
Each piece, from the famous Molly Malone statue in Dublin down to smaller bas relief, is individually hand made. When happy with the modelling, a mould is made and production begins in bronze plate (cold cast bronze) or smelt bronze (for gallery work/one off public sculpture and private commissions). Finally the pieces are hand polished and finishing touches added.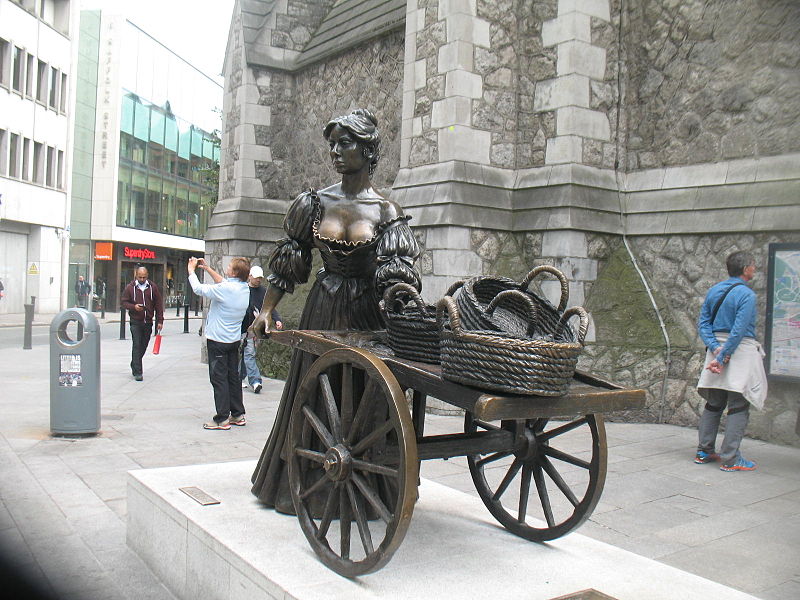 Within the range there is something for everyone. From contemporary to traditional and Celtic, golf and sports prizes, from small pieces to larger lamps, wedding gifts and objects d'Art – a Rynhart Bronze is the perfect gift for any occasion, either to mark an important event or to buy for yourself or for a loved one.
Its so rare and special to be able to own something hand made by such a famous artist with such a wonderful celtic heritage and reputation.
Click here to buy this sculpture at the LOWEST online USA price with Fast and Free shipping from our CT store.