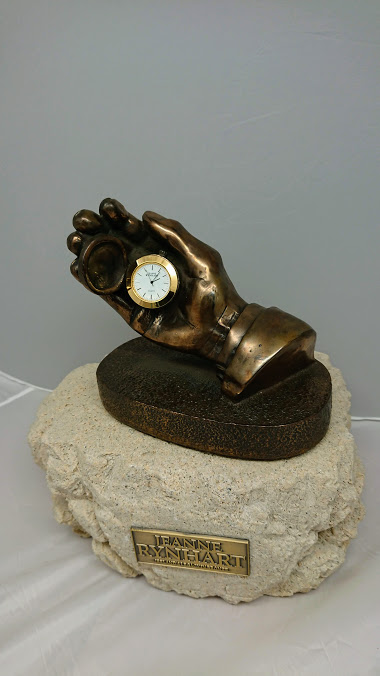 Rynhart Fine Art Bronze sculptures are known and admired the world over as the ideal Irish gift. The company, started by Jeanne Rynhart, in 1981 and well known for such iconic public sculpture as Molly Malone, Annie Moore and the Rose of Tralee continues to enjoy success today through expansion and adaptation, plus the fact that the product is 100% hand made in Ireland. In 1994 Audrey Rynhart joined her mother and now she and her husband Les Elliott run the business from their studio in Glengarriff, West Cork, one of Ireland's most popular holiday destinations.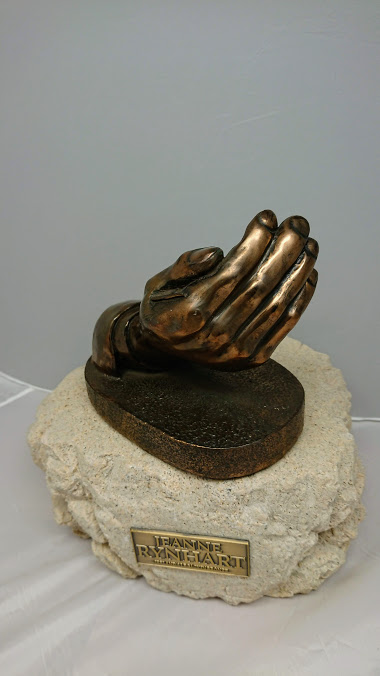 In Irish we have only one word, tráthnóna, for the time after midday. In English there are two words, "afternoon" and "evening". Thus Irish people sometimes confuse English people by saying "See you this evening!" when they mean around 4.30 or 5pm. In the English mind that is still the afternoon."
In the 1920s Travelling Scholar Ernie O Malley wrote
'There was the difficulty of [having] three different times for councils and classes. Summer time was kept by cities, some towns and the railway; new time was an increase of 25 minutes on old Irish time to synchronise with English time; as yet punctual time had not come."
There's a story about the Trinity College professor and wit, John Pentland Mahaffy, missing a train somewhere down the country once because the clock outside the station had a different time to the one inside. When he complained, a railway man defended the arrangement with impeccable logic. If the clocks told the same time, he said, "there'd be no need to have two".
Each piece, from the famous Molly Malone statue in Dublin down to smaller bas relief, is individually hand made. When happy with the modelling, a mould is made and production begins in bronze plate (cold cast bronze) or smelt bronze (for gallery work/one off public sculpture and private commissions). Finally the pieces are hand polished and finishing touches added.Within the range there is something for everyone.
From contemporary to traditional and Celtic, golf and sports prizes, from small pieces to larger lamps, wedding gifts and objects d'Art – a Rynhart Bronze is the perfect gift for any occasion, either to mark an important event or to buy for yourself or for a loved one.
Click here to buy this for the LOWEST ONLINE USA PRICE including FAST and FREE shipping from our store in CT