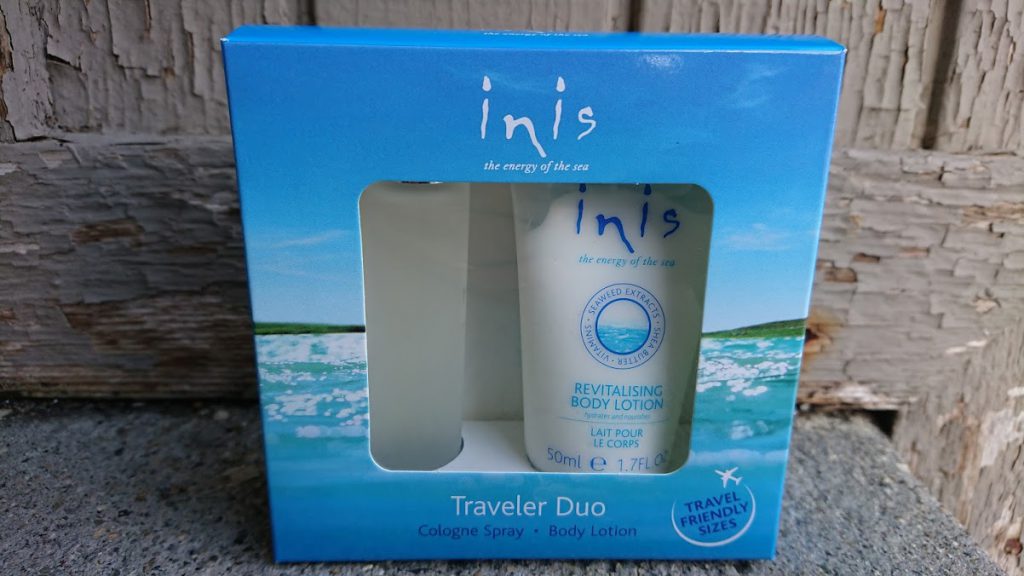 Hassle Free Airport Scent
Sometimes when we are travelling we feel homesick the most. Whats great about this low cost travel pack from Fragrances of Ireland is that you can take the wonderful and popular Inis scent with you anywhere you go, even if you are only travelling with hand luggage only and need to get through the strict airport security limits on liquids.
What we love about this is the size of the body lotion and scent bottles which are small enough to not have any issues passing through security.
Fragrances of Ireland – Scent master crafters for over 30 years
The Inis fragrance is crafted by the County Wicklow based Fragrances of Ireland who have been working from a converted barn in Ireland for over 30 years.
This particular fragrance is inspired by the sea near where it is made. This 'garden of ireland' area is amazing and magical and this video gives you an idea of just why the scent and the area of Ireland are so famous.
Cologne Spray
Fresh, clean, unisex fragrance
Makes you feel close to the sea – no matter where you are
Body Lotion
Nutrient-rich seaweed extracts for lasting skin hydration
Deep moisturising shea butter nourishes and protects skin
Antioxidant rich Vitamin E and Provitamin B5 to help keep skin supple and conditioned
Made in Ireland
Paraben-free
Never tested on animals