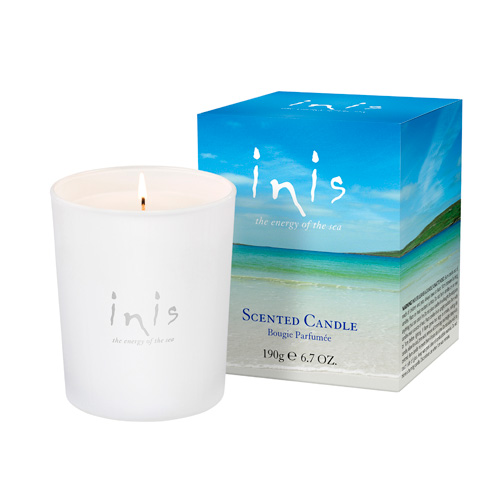 The Warmth Glow of A Scented Candle
There is something particularly special about scented candles. We think the warm glow of the candle helps waft the magical scent further round your home.
The Inis range from Fragrance and Memories is certainly our best selling line of Irish beauty products. The company is based in County Wicklow in Ireland near the coast in a quaint converted barn. They have be crafting wonderful scents for over thirty years and we and our customers are loyal to their hand crafted and natural product Inis range.
The video below gives you a real for why this part of Ireland is known as 'The garden of Ireland'
The Fragrance of The Sea
With a scent as refreshing and uplifting as a sunny day by the sea, you can fragrance any room with the sparkling scent of Inis the Energy of the Sea.
A sparkling, clean fragrance that captures the feeling of a sunny day by the sea.
Our Inis scented Candle is presented in a frosted glass vessel
Created with a blend of natural waxes and a lead-free cotton wick
40+ hours of energising fragrance
Made in Ireland