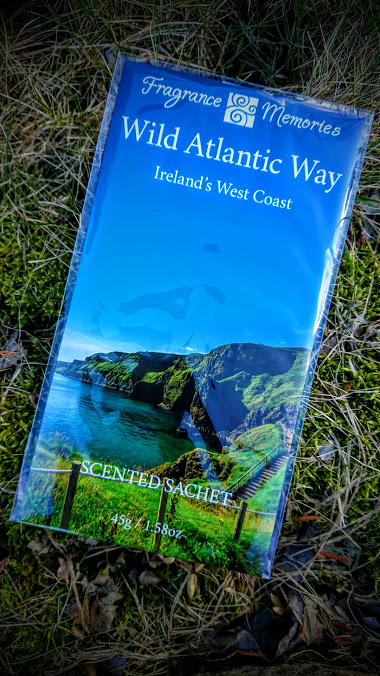 There is nothing to compare to the 1500 miles of the Wild Atlantic Way in Ireland. For those that are homesick or want to bring something of the rugged beauty and magic of this part of the world into their home this handmade Natural Wax Scented Candle from Fragrance and Memories is perfect.
This landscape has secluded coves, stunning windswept beaches and epic cliff walks stretching endlessly along Irelands stunning West Coast.
We adore this YouTube video of the Wild Atlantic Way and it helps you get a real feel for why this is one of Irelands greatest assets.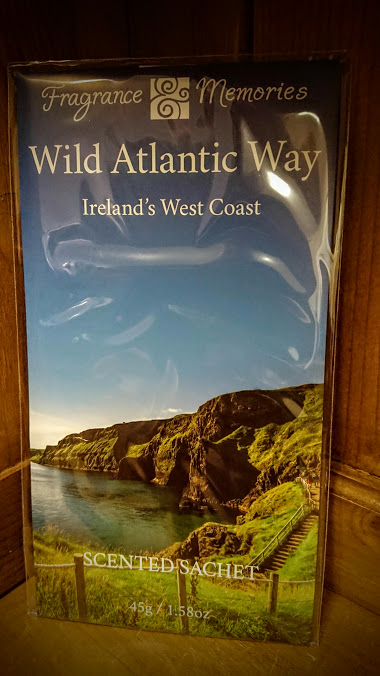 As scent is strongly linked to emotion, the Fragrance & Memories Collection has been created to capture not only places in Ireland we all love to visit but also magical moments we have experienced there. Each bespoke Fragrance & Memories scent designed by Alison Banton has been designed to capture a special moment at a unique location in Ireland & to embody the the sense of joy and wonder that is evoked.
This Scented Satchet is perfect to place in your drawers or wardrobes with your clothes to keep things smelling wonderful.
Click on this link to Buy this for the Lowest Online USA price with Fast and Free shipping