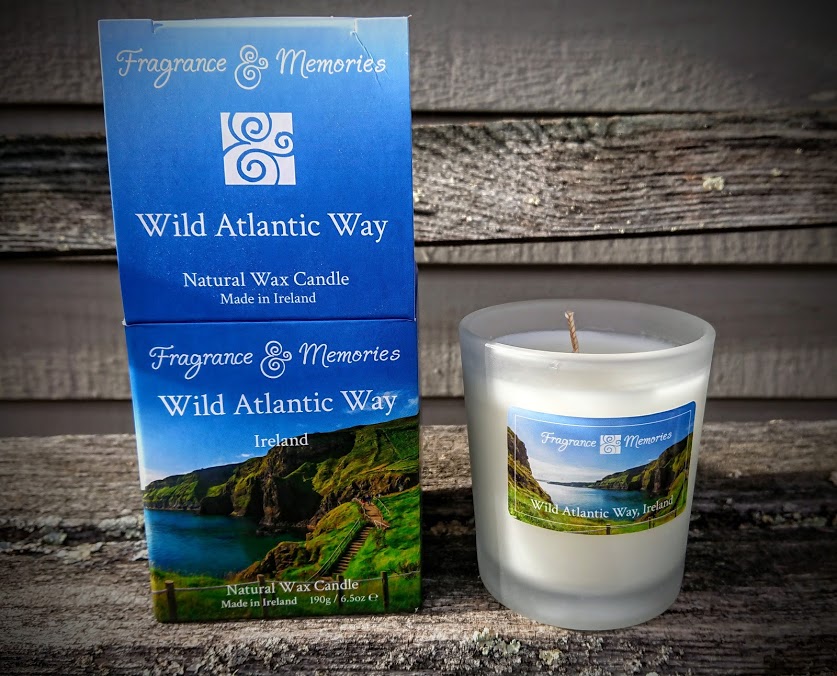 The Wild Atlantic Way
There is nothing to compare to the 1500 miles of the Wild Atlantic Way in Ireland. For those that are homesick or want to bring something of the rugged beauty and magic of this part of the world into their home this handmade Natural Wax Scented Candle from Fragrance and Memories is perfect.
This landscape has secluded coves, stunning windswept beaches and epic cliff walks stretching endlessly along Irelands stunning West Coast.
We adore this YouTube video of the Wild Atlantic Way and it helps you get a real feel for why this is one of Irelands greatest assets.
Our Scented Candle
The scented candle weighs 6.5oz and will easily burn for up to 50 hours filling your home with a scent crafted to take you to this magical place. There is a subtle feel of flower meadows and gorgeous coastal heather infused with the ozonic sea salt smell creating a very fresh and invigorating scent that makes you feel like you've spent a few hours there.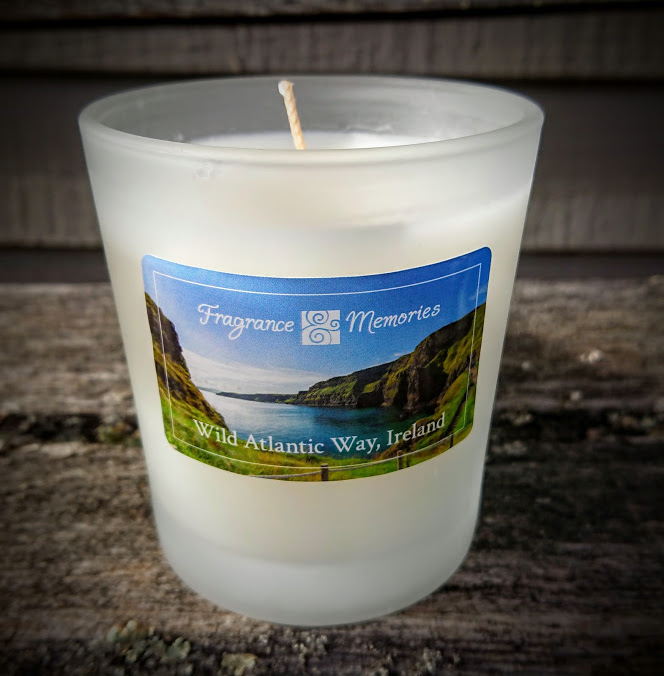 Alison Banton at Fragrance and Memories
As scent is strongly linked to emotion, the Fragrance & Memories Collection has been created to capture not only places in Ireland we all love to visit but also magical moments we have experienced there. Each bespoke Fragrance & Memories scent designed by Alison Banton has been designed to capture a special moment at a unique location in Ireland & to embody the the sense of joy and wonder that is evoked.
Alison is a passionate supporter of Irish made products & has been producing her candles & diffusers in Ireland since day one. Producing her products in Ireland means that she can ensure consistent high quality & provide support to the Irish economy – something she also feels very passionately about. This commitment to quality means that Fragrance & Memories only uses the highest quality ingredients in their products, from their soy wax based candles, to their alcohol-free diffusers made with a glycerine base. Fragrance & Memories candles are made using cotton lead-free wicks & their candles do not contain parafin wax.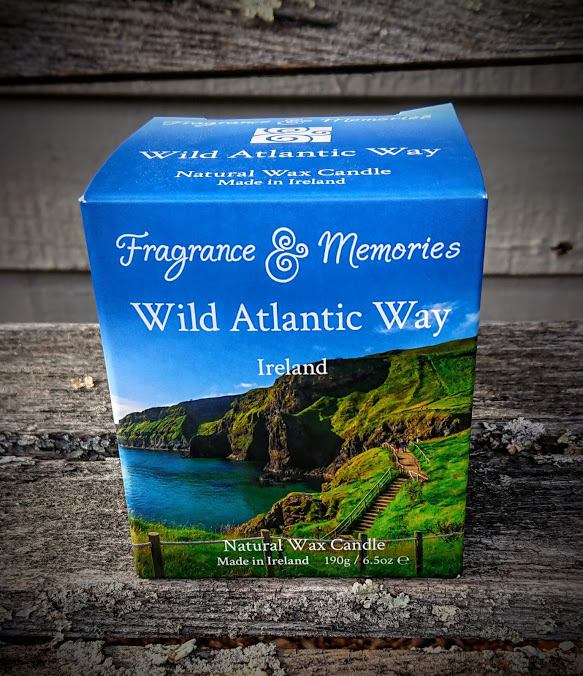 Fragrance Mood: Invigorating
Fragrance Family: Coastal Floral
Product Details:
Gross weight: 440g/15.5oz
Made using a natural wax blend
Contains high quality fragrance & essential oils
Lead-free cotton wick
Up to 45 hour burn-time
You can BUY this wonderful Scented Candle from our Store with the LOWEST ONLINE USA PRICE with fast and Free shipping by clicking on this link